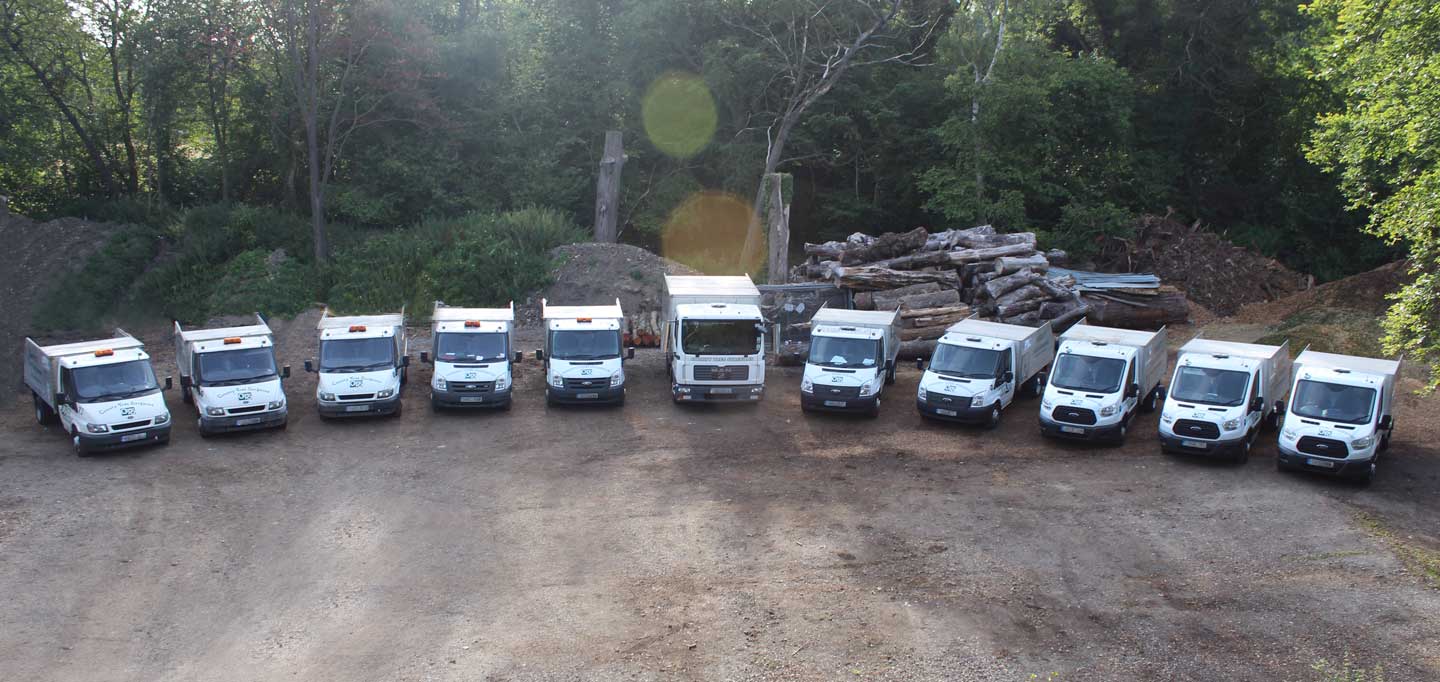 Capabilities
Tree Care & Maintenance Services

Tree Care & Maintenance Services

For over thirty years we have undertaken arboricultural works for local authorities, schools, housing associations, private estates, construction companies and private residential clients. All work undertaken adheres to BS3998:2010 Tree Work – Recommendations. We are proud to be an Arboricultural Association Approved Contractor and hold ISO9001, ISO14001, NHSS18 accreditations as well as the following health & safety certifications: CHAS, SMAS and Safecontractor. We have been accredited by Trustmark who recognises our good trading practices, good customer service and technical competence.

Our arborists undertaking works are fully competent and hold the relevant NPTC qualifications. Works are covered by our £10m Public and Products Liability and £10m Employers Liability.

We provide a full scope of arboricultural services including (but not limited to):

Pruning Works

There are various forms of pruning works which are the most frequently practiced tree work operations.

Crown Reduction – This involves an overall reduction in the height and / or spread of the crown. The framework of the crown should remain intact and the overall shape remain similar.

---

Crown Thinning – Crown thinning is usually undertaken to allow more light to pass through the crown and to reduce wind sail. It does not alter the overall size or shape of the tree. It involves removing a proportion of small, live branches from throughout the crown to achieve an even density of foliage and well balanced structure.

---

Crown Lifting – This involves removing the lowest branches of the tree. It is effective in increasing light transmission t areas close to the tree, or to enable close access to the tree, for example to allow vehicles to flow freely under it without being damaged. The lifted area should be restricted to less than 15% of the live crown height and leave the crown at least 2/3 of the total height of the tree.

Other commonly undertaken activities

Deadwooding – This includes part or complete removal of non-living branches or stems. As dead wood provides valuable habitats for wildlife, shortening the dead branches or only removing large deadwood should be considered, dependent upon risk.

---

Bracing – This involves the installation of cables, ropes and / or belts (restraints and supports) to reduce the risk of damage due to failure.

---

Felling – When it is necessary to remove trees, it is essential this is undertaken safely and by professionals.

---

Stump Grinding – When a tree has been felled, we can use a machine to grind the stump area to below ground level. This is commonly undertaken to minimise the trip hazard in areas where it may pose a risk or allows replanting or construction work to take place. Our fleet of stump grinders enables us to tackle stumps of any size.

Planting and Young Tree Maintenance

To ensure your new trees have the best start in life, it's important that they are well cared for in their first years. From being planted correctly (in accordance with BS 8545:2014 – Trees – from nursery to independence in the landscape), to being regularly watered, supported and formatively pruned where necessary. This is a service we undertake for many of our clients.

Land and Site Clearance

Our large plant and equipment means we can clear sites ready for development quickly and efficiently. Our operatives are fully qualified and have the relevant CSCS cards. All method statements, risk assessments and certificates of competence will be submitted for inclusion in the site packs, ensuring we comply with all relevant legislation including CDM. We are also Safecontractor, SMAS and CHAS Accredited.

We have the capabilities to remove large timbers, whole, therefore reducing noise and dust disturbance and vastly reducing time spent on site. During construction, if planning constraints require it, we can also provide site supervision and monitoring services to ensure the arboricultural method statement is being adhered to which is fully compliant with BS 5837: Trees in Relation to Construction.

All green and woody waste from site is recycled.

Timber Extraction

Extraction is the lifting of wood using heavy equipment, and is used as an alternative to cutting timbers up on site, or to expedite a speedy clearance. It is also used when the space around the tree is extremely limited, for example if there are buildings too close to a large tree and we have to utilise a crane to minimise risk of damage. This can refer to felling by crane and by removing large timber from site whole, both of which are our areas of expertise.

Extraction has a number of benefits which include less disruption to our client or residents (less time on site, less noise and dust pollution) and reduction in our teams exposure to dust, noise and vibration. We have our own specialist plant which means we can deploy it at short notice and, as we own the machinery, we don't have to pass hire costs on to our clients so we can ensure our prices remain competitive.

All timbers are reused or recycled strictly in accordance to the waste hierarchy outlined in the Waste (England & Wales) Regulations.

Consultancy Services

Our team of qualified consulting arborists can offer a range of reports and services in order to put your mind at rest that the trees in your care are being reasonably managed and do not pose a risk to those who may be affected by them.

Multi tree / site surveys and maintenance plans

When trees are located in public areas such as parks or commercial grounds or even private land, and especially where the tree overhangs neighbouring land such as footpaths, roads or car parks, the owners of the tree have a legal duty of care to ensure users of the property, grounds or anywhere the trees overhang, are safe from any harm posed by your trees.

If an incident occurs and someone is injured or property is damaged, to protect yourself from being found negligent, you need to demonstrate "reasonable care" of the trees.

The first step is to have your trees inspected at regular intervals by a qualified arboriculturalist. This survey will uniquely identify each tree or group and plot them on a map. It will also give recommendations so you can plan works and manage your budget effectively.

We can develop tree maintenance programmes for small, medium and large tree stock resources. Our clients include Local Authorities, Housing Associations, private estates and dwellings.

TPO applications

We frequently submit applications for works covered by legislative constraints, be it Tree Preservation Orders, Conservation Areas or other planning constraints. We are happy to undertake this on behalf of clients to ensure the application is not unduly delayed by not being completed correctly.

Site Supervision

We regularly undertake site supervision visits in relation to BS5837 – Trees in Relation to Construction. We provide a qualified arboriculturalist to supervise construction works where the arboricultural method statement prescribes so it can be evidenced that no damage has occurred and the works are being carried out in accordance with any planning constraints.

Individual tree condition reports

We can produce reports on a single site or even single tree in order for you to meet your duty of care under the Owners and Occupiers Liability Act (as amended) and to make recommendations for maintenance in order to bring the tree(s) up to an acceptable level of risk.

In depth investigation – Tree Health & Structural Integrity Reports

Where further investigation into the health of a tree is required, we can undertake tree hazard assessments using the latest technology, using equipment such as Picus tomograph and resistograph. The tomograph uses ultrasonic impulses to record, for analysis the structure of the wood fibres inside the tree parts. From these records and analysis can be made of the extent of decay and or weak areas and therefore a more accurate assessment of the risk the tree poses and of its general health.

Countryside Services

We have a number of teams deployed to our Countryside services division, undertaking works for local authorities maintaining public rights of way, milling timber, crafting posts and rustic seating projects. Wherever possible we use our own timber so we can ensure we are recycling wherever possible and achieving our environmental objectives.

If timber can't be reused we then process it for logs, which we barn store for firewood and woodchip for the energy industry. Please visit our shop or contact us for prices and availability.

Selected timber pieces are also available for sale, please call to arrange an appointment to view.

We have been involved in the creation of woodland walks as a part of SANGS (suitable alternative green space) and various community projects where we have assisted in putting proposals together in order to secure funding.

Contact us for more details – photos of work undertaken:

Aspen Fuels

At County Tree Surgeons Ltd, we use Aspen green fuels which are especially designed for small capacity 2-stroke and 4-stroke engines. Aspen green petrol is made in Sweden and is the petrol predominantly used in Scandinavia in 2-stroke engines.

The Aspen fuels are made from the cleanest form of petrol available – alkylate petroleum. Aspen is sulphur free and contain less than 1% of the amount of benzene found in normal petrol. In addition it is also free from aromatics and olefins. This is especially important in engines without any catalytic converters.

We are proud to be accredited to ISO14001:2015 and National Highway Sector Scheme 18 (scheme for Environment and Landscape including Ecology categories A, C-F) for our commitment to the sustainability of our practices. We are continually exploring ways in which we can reduce our impact on the environment.

We are an authorised dealer for Aspen fuels so we can pass these benefits on to our clients. Visit our online shop to purchase or give us a call. Discounts available for bulk purchases.